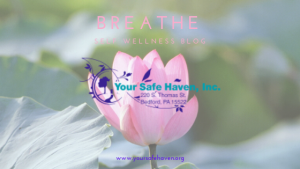 What is a trigger?
A trigger is anything that sets off upsetting memories and fear.  Hearing a sudden loud noise, sad music, or smelling certain smells can all bring back strong feelings. Just about anything can be a trigger, but you can learn to actively avoid and fight triggers.
You can get a safety by changing who, what and where.
WHO – DETACH FROM UNSAFE PEOPLE. MOVE TOWARD SAFE, POSITIVE PEOPLE. CALL A SAFE FRIEND OR FAMILY MEMBER. TALK ABOUT HOW YOU'RE FEELING OR JUST STICK TO LIGHT TOPICS, IF THAT IS MORE HELPFUL.
WHAT – SWITCH TO SAFE ACTIVITIES. TRY READING, TV, CALMING MUSIC, A WALK – ANYTHING THAT FOCUSES YOUR ATTENTION AWAY FROM THE TRIGGER.     
WHERE  –    LEAVE THE ROOM, GO OUTSIDE FOR A MOMENT.  CREATE A SAFETY ZONE FOR YOURSELF.