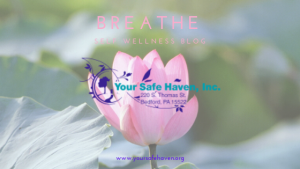 What is a trigger?
A trigger is anything that sets off upsetting memories and fear.  Hearing a sudden loud noise, sad music, or smelling certain smells can all bring back strong feelings. Just about anything can be a trigger, but you can learn to actively avoid and fight triggers.
You can get a safety by changing who, what and where.
WHO – DETACH FROM UNSAFE PEOPLE. MOVE TOWARD SAFE, POSITIVE PEOPLE. CALL A SAFE FRIEND OR FAMILY MEMBER. TALK ABOUT HOW YOU'RE FEELING OR JUST STICK TO LIGHT TOPICS, IF THAT IS MORE HELPFUL.
WHAT – SWITCH TO SAFE ACTIVITIES. TRY READING, TV, CALMING MUSIC, A WALK – ANYTHING THAT FOCUSES YOUR ATTENTION AWAY FROM THE TRIGGER.     
WHERE  –    LEAVE THE ROOM, GO OUTSIDE FOR A MOMENT.  CREATE A SAFETY ZONE FOR YOURSELF.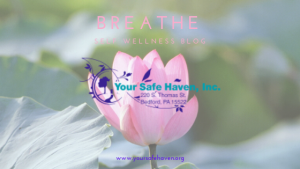 If you  are reading this, chances are life has not been easy for you lately. Or maybe for quite a while.
You may be staying in a shelter right now or you may be getting help from a domestic violence advocate in a community program.
This blog is not meant to be a substitute for domestic violence, mental health, or substance use services.
It is meant to be used along with those important ways of getting help.  You can use it to track your progress, practice ways to calm yourself, and remind yourself to take care of the basics as you move forward and heal.
It is the hope of Your Safe Haven, Inc. that you find practical assistance, inspiration, hope, and healing from the resources.
Please feel free to reproduce and share any of these materials.